Machine set for re-sharpening of:
          · dowel drills Art. 015, 016, 021, 027
          · drills with radious spurs: Art. LASER
          · through bore drills Art. 024, 025, 026
•   Benefits: compact machine useful for every craft workshop and industry. The sharp bits are always available, saving time and cutting costs. The same machine can be set with 3 different wheels and is fitted with supports and guides for creating cutting angles by means of simple hand adjustments. With the same wheel it is possibile to resharp about 2000 drills, then you need to make the wheel profile again with the wheel dresser.
•   Application: machine for re-sharpening drills using a grinding wheel with preset ange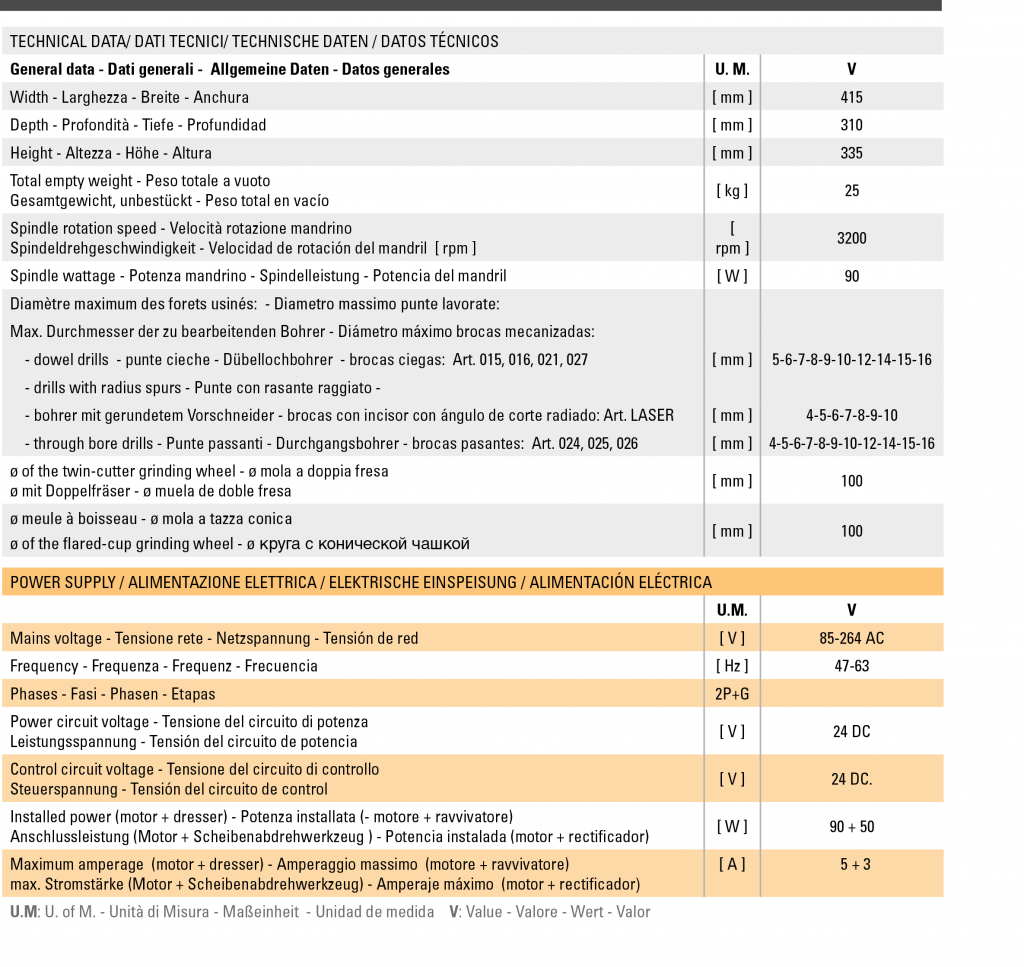 Profiling and dressing machine for diamond and CBN wheels
• Dressing grinding wheel (silicon carbide)
• Electric current 230 v
• Weight kg. 24
• Dimensions 40 x 30 x 30 cm
Grinding speed:
• Diamond grinding wheel 600 rpm
• 3000 rpm dressing grinding wheel